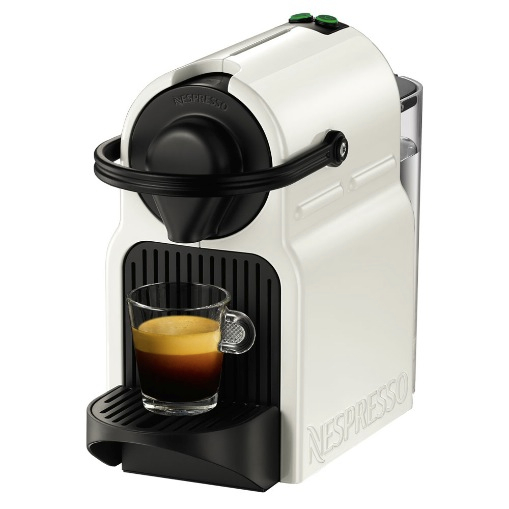 The Inissia is a favorite among Nespresso lovers. It's been a popular choice lately due to its affordable price and great features. However, with the rise of other Nespresso machines like the VertuoLine, there's been some confusion over which coffee capsules can be used with the Inissia.
Click here to read our review of the Nespresso Inissia and learn how it compares to other Nespresso machines. Also read, Has Inissia Been Discontinued?
Which Coffee Pods To Use with the Nespresso Inissia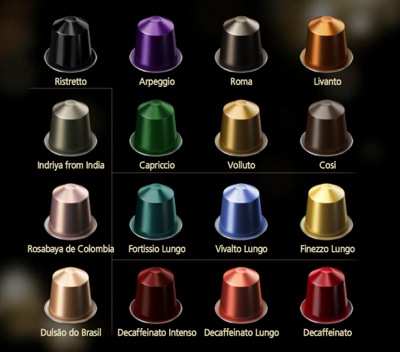 The Inissia is one of Nespresso's OriginalLine machines, which means it uses the original Nespresso capsules (pictured above).
You can also use Nespresso compatible capsules like Gourmesso or other brands.
Another option is to use a refillable Nespresso pods. Those are NOT officially licensed, so use them at your own risk.
Where To Buy Nespresso Capsules for Inissia or Other OriginalLine Machines (Citiz, Pixie, Lattissima…)
Capsules are widely available online or in-store. You can buy your capsules locally by visiting your nearest Nespresso boutique (visit Nespresso.com for locations), or you can buy them from Nespresso's online store.
Generic (3rd Party) OriginalLine Pods
Third party brands for OriginalLine machines, like illy, Lavazza or Starbucks, are easier to find as they are available in supermarkets as well as online stores.
Do note that Starbucks sells pods for both Inissia (OriginalLine) as well as Vertuo machine pods, which are entirely different. So make sure to buy the right ones for your machine.
Refillable OriginalLine Pods
Another thing you can try is to use refillable pods, which are compatible with Inissia. Although these are my least favorite way to enjoy coffee, because they take the convenience out of your Nespresso experience, it's something many people like.
Refillable pods are great if you want to save on your capsules expenses, too. But do make sure you use the correct coffee to fill them. You'll want to use FINE GRIND coffee made for ESPRESSO. The roast or blend does not matter, the grind size matters %100, if you use coarse or medium grounds, you'll either get terrible coffee or the pods won't work correctly.
Can You Use Dolce Gusto Pods in Nespresso Inissia?
No, you can't. While, at a glance, the shape of the Dolce Gusto pods are kind of similar to Nespresso's, there are not the same at all. Nespresso's capsules have a different design, are made of recyclable aluminum. The Dolce Gusto pods are a little bigger and are made of plastic.