Essenza is one of the first models Nespresso ever released and it has been discontinued for years. But since, it has been redesigned and modernized and re-released as the Essenza Mini.
Features of Nespresso Essenza Mini
Compact and light design. Weighs at 5 pounds, Dimensions: (WxDxH) 4.3×8.0x12.8
Available in two designs and 3 different colors.
Removable water reservoir with 20.3 oz capacity.
19-bar pressure.
2 programmable cup sizes: Espresso and Lungo.
OriginalLine capsules.
Used capsule drawer capacity: 6 capsules.
Click here to learn more about Essenza Mini, read the customer reviews and buy it. (Amazon Link)
Essenza Mini DeLonghi or Breville? What's The Difference?
When buying an Essenza Mini, you'll find it available under two brand names: DeLonghi or Breville. As you can see from the picture, the difference between the two brand names is the design as well as a available colors. Essenza Mini by DeLonghi is available in black, red and lime green, while the Breville design is available in black or white. Other than that, both machines perform in an identical way.
Essenza Mini vs Essenza Plus – What Changed?
Essenza Plus is a model that Nespresso released after the Essenza Mini with few additional features. From the photo, you'll notice that the machine still has its compact design which made it popular in the first place, but here's what changed:
It has 4 servings sizes: Espresso, Lungo and two additional Americano sizes… Americano which serves 0.85 oz of espresso and 4.2 oz of hot water. And Americano XL: 1.35 oz of espresso and 5.4 oz of hot water.
It also has a hot water dispenser, that is a separate spout than the coffee's. So your hot water should not have any residue.
The third additional feature is the Bluetooth and WiFi connectivity. This connectivity, in addition to an 'Order' button on the machine, will allow you to place an order of capsule over the air with a push of a button. How it works?
First, you'll download the Nespresso app on your machine. This is what you'll use to connect your machine, and to also preset your order. Then you'll connect your machine to both your phone and Wifi. If you ask me, I find this to be completely unnecessary and useless.
If you're going to pick between the Essenza Plus and Essenza Mini, I would pick the Plus for the hot water dispensing feature. The ability to make an Americano with a press of a button (as opposed to boiling hot water on a kettle) makes a difference. But if you're not an Americano drinker, this might not be a big deal for you.
Essenza Mini vs. Inissia, What's The Difference?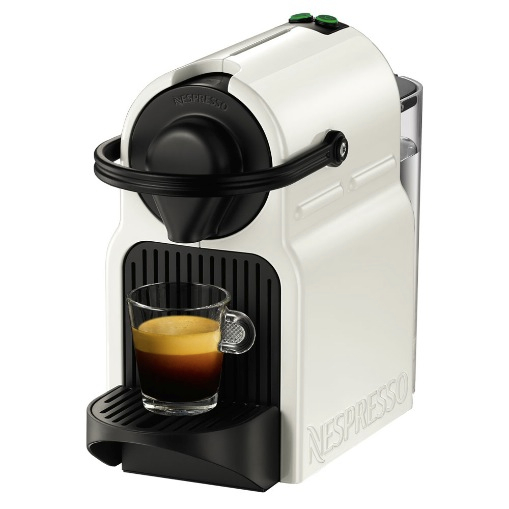 Before the Essenza Mini, Inissia was the most compact Nespresso machine available. So, what has changed for Essenza Mini to earn this title?
Dimensions:
Inissia: (WxHxD) 7.5 x 12.9 x 13.5 in
Essenza Mini: (WxHXD) 4.3×12.8 x 8.0 inch
Clearly, The Essenza Mini is smaller in width and depth, but is almost the same hight as the Inissia.
Water Reservoir Capacity:
Inissia has 24 oz capacity.
Essenza Mini: 20.3 oz capacity.
Used Capsule Drawer:
Inissia can hold up to 11 used capsules
Essenza Mini can hold up to 6 used capsules.
So, for Essenza Mini:
The water reservoir is smaller than Inissia by about 4 oz.
The uses capsule container holds less capsules.
But, it is 3.2 Inches less in width than Inissia. Which saves you a lot of counter space.
Essenza Mini vs. Pixie, What's The Difference?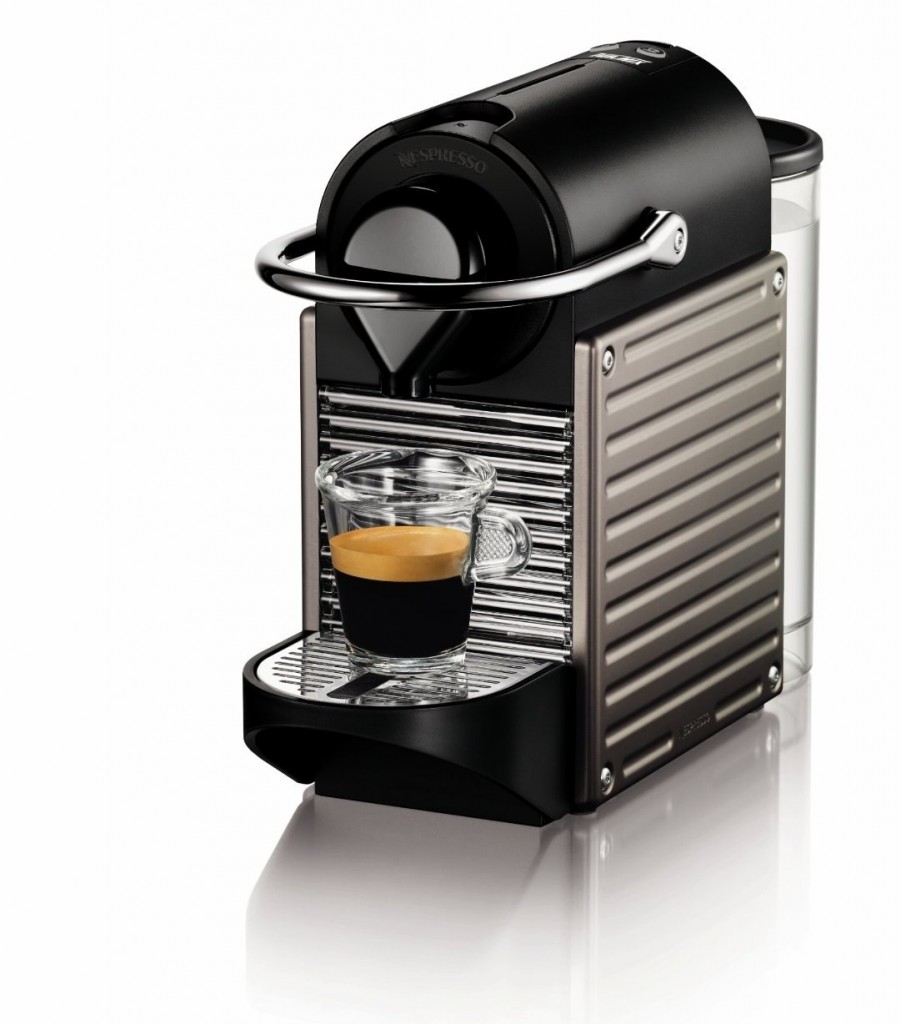 Pixie is one of the higher end machines from Nespresso. Although they all produce the same delicious coffee, Pixie has a more premium feel to it thanks to its stainless steel finish, LED indicators and overall retro modern design.
Pixie is more comparable to Inissia (our previous comparison can be found here), it has the same water reservoir capacity and the same used capsule drawer capacity. However, Pixie's dimension is smaller than Inissia (WxHxD): 4.4 x 9.3 x 12.8 in
So when it comes to sizes, here's the machines ranking from smallest to small (since they're all compact really):
But if we're going to compare designs, Essenza Mini has a plastic body much like Inissia. So while they still look great and colorful, they have a less premium finish that Pixie's metal plates and LED indicators which pump up its look and feel.
Buying Capsules for Nespresso Essenza Mini:
Essenza Mini is part of Nespresso's OriginalLine machines. So to brew coffee, you can choose:
Should You Upgrade to Essenza Mini?
Essenza Mini is mostly targeted to newcomers to the world of Nespresso. If this will be your first time buying a Nespresso machine, and you're looking for a compact and cool design, the Essenza Mini would make a great choice.
On the other hand, if you already have an OriginalLine Nespresso machine at home and looking to upgrade, Essenza Mini will give you the same experience, so it won't be much of an upgrade. Maybe you should consider trying VertuoPlus by Nespresso which brews espresso and coffee, uses different capsules than OriginalLine machines and should give you an new experience. Another great upgrade would be the Creatista, which includes a built-in steamer that creates professionally textured milk automatically.