You've decided you want a single-serve coffee maker, but you're torn between two systems: Nespresso or Dolce Gusto? Which of these coffee makers should you buy?
In this post, we'll highlight the features of each system to help you understand which of them is the right choice for you personally.
Nespresso Espresso Maker: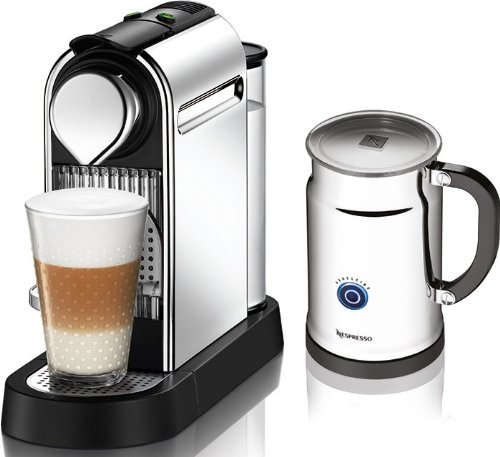 Nespresso has two lines of  machines: Nespresso OriginalLine and Nespresso VertuoLine.
Nespresso OriginalLine makes espresso drinks: Espresso, Cappuccino, Latte, Macchiato and pretty much any specialty coffee drink. Only Nespresso OriginalLine capsules and Nespresso compatible brands work with these machines. OriginalLine machines are: Essenza, Pixie, CitiZ, and Lattissima
Nespresso VertuoLine is designed to brew espresso as well as coffee. So you can make espresso and espresso-based drinks as well as coffee. Only VertuoLine capsules are compatible with these machines, and they are different to OriginalLine capsules. Machines in this line are VertuoLine, Evoluo and Evoluo Deluxe.
Using Nespresso Capsules To Make Your Coffee Drink: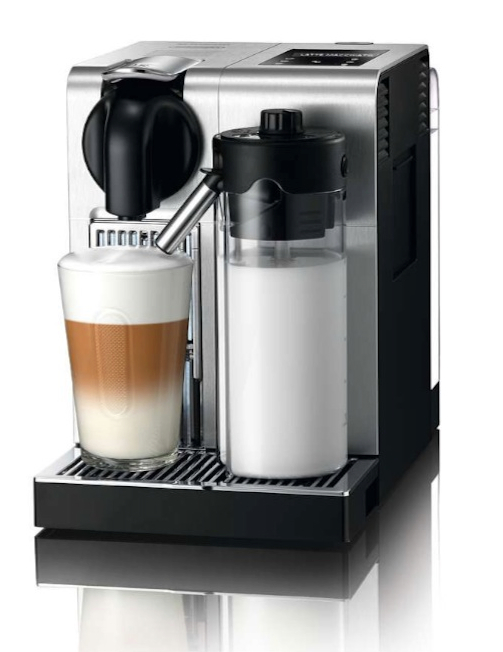 Using a Nespresso machine is as easy as pushing a button. Simply insert  your capsule and push the button to brew your selected size.
Nespresso Capsules only contain pure coffee ground in them. No powdered milk, sugar or flavors.
If you want to create a milk-based drink like a Cappuccino, you can use a milk frother to heat and froth the milk. You can use your favorite kind of milk.
Depending on the Nespresso model you choose, some are bundled with a Nespresso Aeroccino and some have a built-in frother. Or you can always buy your own frother.
Nespresso's capsules are made of aluminum and are recyclable.
Whether you choose an OrignalLine or VertuoLine machine, there's a range of capsules to choose from (intensity and blends).
For OriginalLine machines, there are capsules from other brands. There are also some aftermarket refillable pods available so you can brew your own coffee ground.
Each Nespresso sleeve includes 10 capsules.
What Drinks To Make Using Nespresso: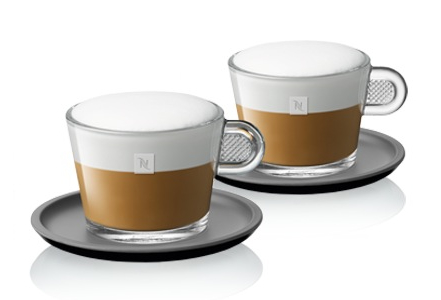 You can make pretty much any type of coffee drink, including cappuccino, latte, macchiato, flavored lattes (you'll have to buy the syrup separately). Nespresso does NOT make hot chocolate or tea drinks. So, it's strictly coffee.
You can also make cold coffee drinks by creating cold froth, which is an option in Aeroccino and some other electric frothers. However, Nespresso only brews hot coffee.
Learn More About Nespresso Machines:
Watch How Nespresso Machines Work:
Demo of the Nespresso Lattissima Pro:

Review of Nespresso Inissia:

Dolce Gusto Coffee System: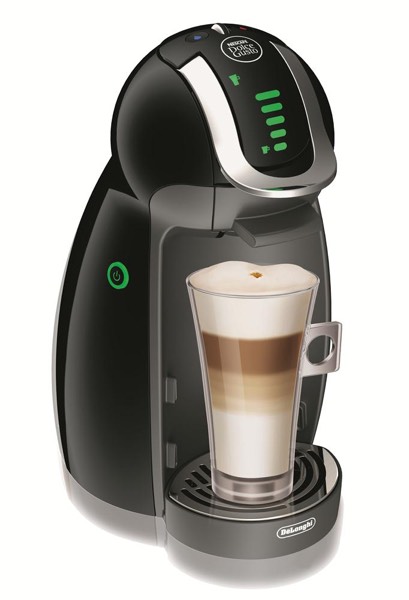 Dolce Gusto has a range of coffee systems. For the most part, they all work the same way. The differences between them are in the size, capacity and design, but all make the same drinks.
These machines use Nescafe Dolce Gusto capsules exclusively.
You can make a variety of coffee drinks using a Dolce Gusto machine, that includes coffee, espresso, cappuccino, latte, flavored coffee drinks. You can also make hot chocolate and tea drinks, as well as iced drinks.
Making Your Favorite Drinks Using Dolce Gusto Capsules:
If you're making coffee or espresso (no-milk drink), then all you have to do is insert your capsule in its place, adjust water volume and hit the brew button.
For milk based drinks, Dolce Gusto capsule packs include two type of capsules: one is the coffee capsule and the second is the milk capsule. To brew your drink, you'll have to brew your coffee capsule first, remove it, then brew the milk capsule.
None of Dolce Gusto's machines include a milk frother. Of course, you have the choice to buy a frother from any brand, but for the most part, Dolce Gusto's coffee drinks are made with the included powdered milk capsules.
Amount of capsules in each box range from 8 to 16 depending on the drink.
Learn More about Dolce Gusto:
Which System Is Best To Buy?
First thing to note is, we won't comment on the taste here, as taste is a very subjective thing.
What we can comment on is freshness of the coffee. Let's take making a Cappuccino as an example:
When making a Cappuccino using Nespresso, you'll use an espresso capsule with your choice of fresh milk that you froth right before you drink.
Making a Cappuccino using Dolce Gusto, you'll be using an espresso capsule and a milk capsule. This powdered milk capsule effects the taste of the drink. The milk capsule can also include sugar and artificial or natural flavors in it, if that's something that might be of interest to you, check the ingredients before buying.
Second thing to note is, ease of use:
When using a Nespresso, there's less steps to making a drink. You brew a shot of espresso or coffee with a touch of a button. Capsules are automatically ejected into a used capsule drawer, so it's mess-free too.
With Dolce Gusto, there are more steps to making a drink. If you're making black coffee or espresso, it's a straight forward process. But if you're making a specialty coffee drink, it's a multiple step process:

Insert the milk capsule, adjust the bars to dispense the required amount of water then brew. Manually remove the capsule.
Insert the coffee capsule, adjust the bars, then brew.
There's no drawer to collect used capsules, although some Dolce Gusto models include a bin for used capsule, but you still have to take out the capsule out of the machine manually.
Conclusion:
We prefer Nespresso over Dolce Gusto for its ease of use, mess-free process and the freshness of its coffee. The capsules for Nespresso are slightly more expensive, but you certainly get what you pay for. With Nespresso, you also can control what ingredients go into your coffee, which makes a better choice for someone who is calorie or sugar conscious.
Sources: