So you've heard the news, Nespresso Alto pods are back!
You got yourself some Nespresso Alto Ambrato and Alto Onice Pods, which are the new releases for Nespresso Alto (XL Coffee) pods.
But, these Nespresso Alto pods won't work in your Nespresso Vertuo.
There are two possible reasons for this, and one of them is the sure problem.
Why Nespresso Alto Pod Not Working in Vertuo
Nespresso Vertuo Machine Compatibility
The problem with Nespresso Alto pods not working in Vertuo is compatibility. The new release of Nespresso Alto pods do not work with all Vertuo machines.
New Nespresso Alto Pods will only work in these models:
So, if you are trying to brew a Nespresso Alto pod in a:
Your Nespresso machine will start blinking twice, then stop. Which means, it doesn't recognize the pod.
How To Brew Nespresso Alto Pods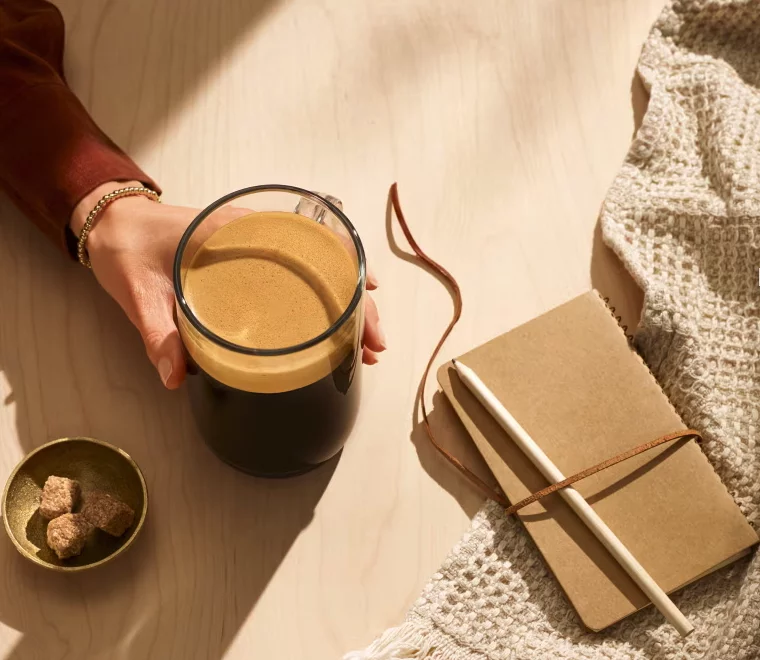 If you do have a Nespresso Vertuo Next, Vertuo Pop or Vertuo Creatista and you're still having trouble brewing Nespresso Alto pods, here's what you need to try:
Upgrade Your Nespresso Vertuo Software
Vertuo Next and Pop are connect machines, which means they receive updates to their softwares to help them perform best.
Connect your machine via your phone or tablet, and check for any recent software updates.
Clean the Barcode Reader on Your Nespresso Vertuo Machine
There's a possibility that your Vertuo can't read the barcode around your pod. This is specially true if your machine is having trouble brewing any type of pod.
How to Clean Barcode Reader on Nespresso Vertuo
The barcode reader is the plastic part around the pod holder inside your Vertuo. To clean it, simply wipe it using a damp cloth, which should get rid of any residue stuck on it and blocking it from reading your pods.
Should You Upgrade Your Nespresso Vertuo Machine To Brew Nespresso Alto Pods?
The new Alto pods are locked to Nespresso Vertuo Next, Vertuo Pop and possibly newer models of Nespresso Vertuo machines.
Is it worth it to upgrade from an older Vertuo to a Vertuo Next or Vertuo Pop just to brew Alto pods?
Personally, I don't think it's worth it:
Nespresso Alto pods now brew 12 oz, unlike the older pods that used to brew 14 oz.
They come in a package of 7 instead of 10.
They cost about $1.50 per pod (as of the time of writing).
The price per volume is not bad at all. The problem is in the machine model. Nespresso Vertuo Next is not as reliable as previous Vertuo models. Giving up your VertuoPlus to a Vertuo Next is a shame.
I would suggest waiting to see if newer, more reliable models, become available and compatible with Nespresso Alto pods. But for now, stick to your older Vertuo machines.
Related Post: