The Nespresso Creatista Plus is an impressive piece of design that combines the luxury and convenience of Nespresso's system with the brilliance of Breville's design. While it's not a recent design, is the Creatista Plus worth it still in 2023?
Nespresso has always been known to create espresso makers that make you your favorite coffee beverages with a touch of a button. And Breville is well-know for its top of the line, Barista level espresso makers (like Barista Express and Breville Oracle Dual Boiler ) which give you full control over the creation of your drink. This is the one thing you couldn't do with a Nespresso machine, as it's a fully automatic espresso maker, you couldn't control the temperature of the milk or the espresso, and since it used an electric milk frother, the milk foam wasn't texturized, so you couldn't do art latte like you would with steamed milk.
All of this has changed with the Creatista Plus, it is the first truly Barista-style espresso maker by Nespresso that gives you full control over your drink.
Features of Breville Creatista Plus
The Breville Creatista Plus is an espresso machine that provides the convenience of automated coffee preparation with the quality and customization of a professional barista. With its stainless steel housing, automatic steam wand, integrated milk frother, and programmable coffee settings, this Nespresso capsule-operated machine allows users to craft their own perfect cup of espresso or latte art at home. The Creatista Plus also features an energy saving automatic shut off mode after 9 minutes and a removable 50 oz water tank for easy refilling. Whether you're looking for bold or mild flavors in hot or iced drinks, the 30 plus permanent capsules offered through Nespresso provide endless possibilities for exploration and enjoyment. And the fact that it's an OriginalLine machine, that means you can actually purchase 3rd party pods, too.
Design
The Creatista Plus has a beautiful shiny design that is unlike any other Nespresso OriginalLine machine. You can immediately see the quality and elegance Breville is known for. The fact that this machine has a steam wand, it gives it the look of a classic espresso machine. But then you see the colored display on top and how it's designed to be used easily by anyone, whether you're an advanced user or a beginner.
Most of the Creatista Plus uses brushed stainless steel, but you'll find that some parts are plastic made but have a chrome look, like the drip tray for example, or the entire front panel of the machine.
But overall, it's of higher quality than any of Nespresso's OriginalLine machines. And none of them is equipped with a steam wand, which gives the Creatista Plus a clear advantage.
Automatic Steam Wand Milk Texturing
When using the steam wand on the Creatista Plus, you can choose from 11 milk temperature settings and 8 milk texture levels. Milk steaming is done completely automatically by the machine, according to your selection. It's worth mentioning that for this to work, you can only use Breville's milk jug that is included with the machine as its equipped with a sensor that will allow it to know once it has reached desired milk temperature.
Espresso Volume
You get to select from 3 programmable cup sizes (0.84, 1.35, 3.72 oz). With other OriginalLine machines, reprogramming espresso volume is done manually by holding down the brew button. But with the Creatista Plus, the volume selection is readily available.
Automatic Coffee Preparation
Preset drinks in the Creatista Plus are: Ristretto, Espresso, Lungo, Caffe Latte, Cappuccino, Latte Macchiato. All of these are made with a press of a button, including mil based drinks. Here's how it's done:
After selecting your recipe, let's say Cappuccino, the display will guide you on how much milk you should fill into the jug, which also has marked levels on the inside.
Place your milk jug under the steam wand, and place your Nespresso capsule in place.
Hit the start button. This will start your drink preparation by first extracting the espresso, then automatically frothing the milk.
Now all that's left is for you to add the milk to the espresso and enjoy!
Controls
On top of the Creatista Plus sits a colored display with rotary dial for selection. This display will show you all your selections, customization and it will display guidance messages while preparing your coffee drink.
Material and Dimensions
Stainless Steel finish, with available color options.
8.9″(W) x 18.7″ (D) x 15.7″(H)
Water Tank Capacity: 50 oz
How Is The Nespresso Creatista Plus Different From Other Nespresso Machines?
The Creatista Plus takes your at-home coffee experience to a new level. It is still as convenient as other Nespresso makers, yet, it allows you to do so much more:
Using the colored screen on top of the Creatista, you can choose your drink, milk texture, coffee volume, and choose temperature of the milk. You're customizing everything in your coffee drink.
Place the included stainless steel milk jug under the frothing wand. The Creatista features a temperature sensor for the milk, which is how it knows it reached your desired milk temperature.
After the brewing and milk steaming is done, it's your turn to put together the espresso and milk. Latte art will require some practice on your part, and it will certainly be a fun thing to do!
Breville Creatista Comparisons
Creatista Plus Pods – What Kind Does It Use?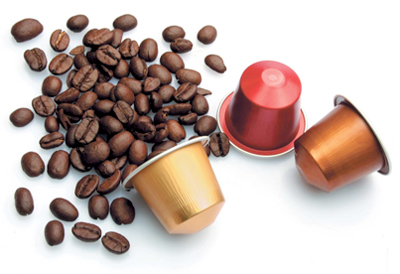 The Creatista Plus is an OriginalLine Nesprsso machine, so it can use any of the OriginalLine Nespresso capsules and Nespresso-compatible capsules. You can check out the best picks for Nespresso Milk Recipes. You can also use your own coffee grounds with a refillable OriginalLine pod, but the quality of your coffee will vary. It's better to stick to Nespresso's or a well known brand pod, like Starbucks, Lavazza or illy.
Can I Make Regular Coffee with the Nespresso Creatista?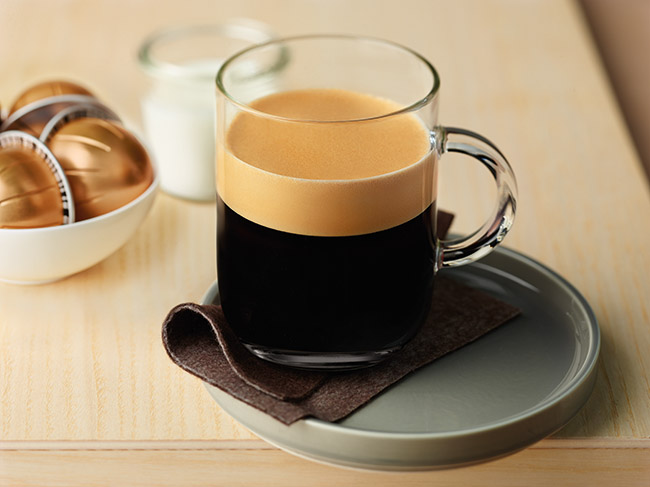 No, the Nesprseso Creatista doesn't make a regular cup of coffee. However, you can always make an Americano, which is a shot of Espresso with added hot water to dilute it, and it results in a coffee-like drink. If you want a Nespresso machine that makes coffee, then check out Nespresso's Vertuo machines.
Should You Buy a Creatista Machine?
The Creatista is one of Nespresso's high-end espresso machines, it comes with a price tag higher than the average Nespresso makers, which might make you wonder, is it really worth it?
I can tell you exactly who is this machine for:
If you're a fan of hot espresso drinks like cappuccinos, lattes of flat white, want professional results but not bothered about learning how to brew espresso or steam milk the classic way, the Creatista was made just for you.
With its premium materials and customization options, the Nespresso Creatista is up there with espresso makers like the Breville Barista Express. It gives you drinks that are as customizable as you'd get from a semi-automatic espresso maker, and the fact that you finally get the option to professionally steam (and just whisk up) milk, as well as choose the texture and temperature, and it's all done automatically for you (no room for error here, your milk will be perfect every time), all of these new features makes it absolutely worth the price.
The Creatista Plus is made for anyone who wants the convenience of Nespresso, but higher quality coffee that a higher end espresso machine can make. It's true that the Espresso will still taste just like any espresso a Nespresso machine makes, since all of them use the same OriginalLine pods, but if you enjoy lattes and cappuccinos regularly, the difference between steamed milk from the Creatista and whisk frothed milk is night and day, it makes it all worth it.
However, if all of these options aren't important to you, then you can still enjoy quality coffee drinks using an entry-level Nespresso maker like the Inissia or a mid-range like the CitiZ.
Save