If you've browsed our site long enough, you'll know we're big fan of the Breville Barista Express. We've compared it to its little sister, the Infuser, we've also compared it to the Gaggia Classic. This time, we'll be comparing in to another classic espresso machine, the Rancilio Silvia. But before we do that, visit the following pages for information on each espresso machine:
Breville Barista Express vs. Rancilio Silvia, What's The Difference?
To be fair, we must say that the two machines fall under two different categories:
The Barista Express is a semi-automatic that features a built-in conical burr grinder for a great bean to cup experience.
The Silvia is a traditional manual espresso maker with classic commercial design, with NO built-in grinder.
But let's dig deep in each machine's feature to see which has the qualities you're looking for: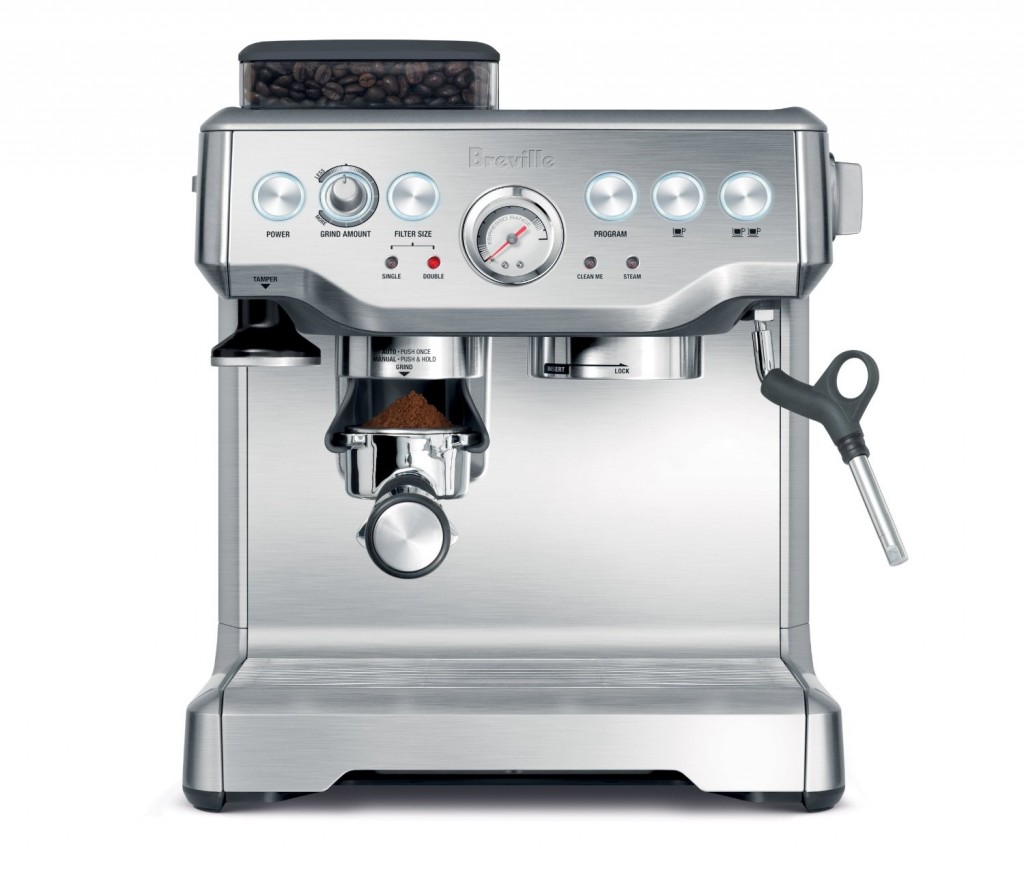 Whether you're just starting your at home coffee experience, or you're already experienced in the coffee making, you'll love the following features of the Barista Express:
The built-in grinder automatically doses and grinds the exact amount you need for the perfect shot of espresso.
A cradle holds the portafilter for you, for hands-free grinding.
a steam gauge shows you exactly when your machine is ready for steam or extraction.
The machine is fully pre-set for the perfect espresso extraction, but you can override all presets and create your own.
a dedicated hot water dispenser perfect for making tea, soup or basically anything that requires hot water, right away.
With the Barista Express, you're ready to extract a delicious and aromatic shot of espresso out of the box! The machine makes sure all setting are set in a way that you'll make great coffee every time. And as you start to learn the difference between settings, you have complete freedom to change them and tweak them as you like. It also comes with everything you need included: filters for a single or double shot, coffee scoop, stainless steel frothing jug and cleaning discs.
Click here to learn more about the Breville Barista Express, read the customer reviews and buy it. (Amazon Link)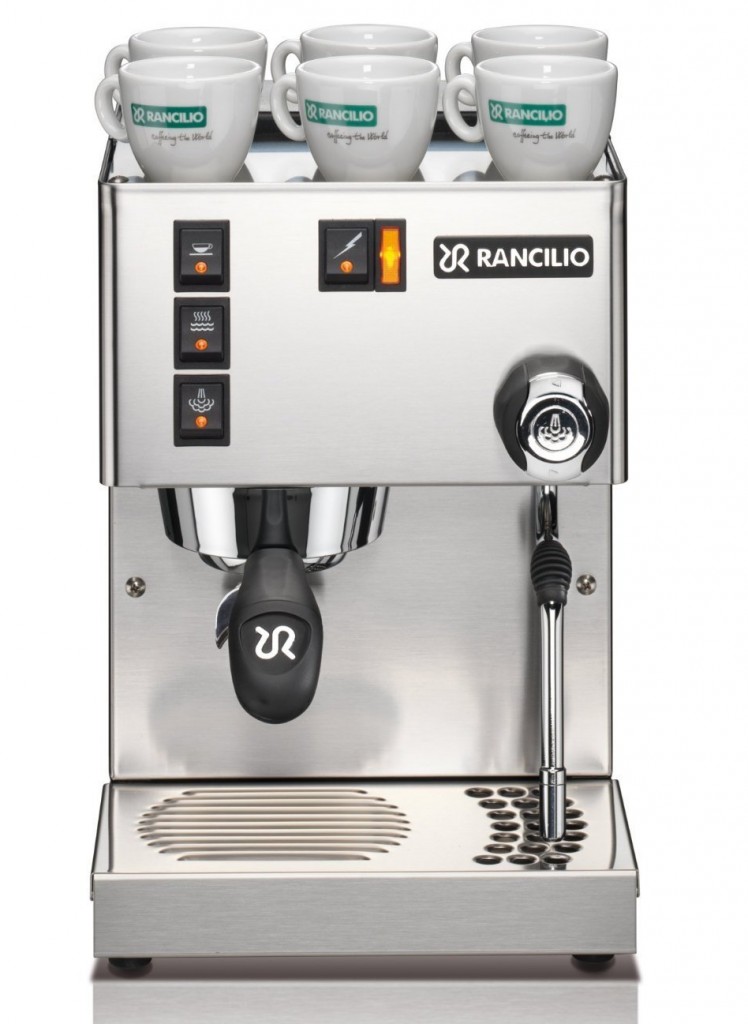 The Rancilio Silvia, on the other hand, is suited for an advanced user. It has incredible Italian craftsmanship all over it, sleek and classic…
You'll notice it features a lot of switches, everything in the machine is operated manually.
You'll need to start and end your shot manually.
Since there's no steam gauge, you'll also have to know when to switch between extraction and frothing.
Included with the machine: filters, coffee scoop and tamper.
In our opinion, the Silvia requires a lot of knowledge to start with. If you're new at this, you'll need to expect a few bad shots until you finally perfect it. And since a great espresso shot starts with great coffee ground, you'll need a top notch conical burr grinder, which should add $100 to $200 to your budget. Also, you'll need to get your own frothing jug, but since those don't cost over $10, it's nothing to worry about.
Click here to learn more about the Rancilio Silvia, read the customer reviews and buy it (Amazon Link)
Which Is Best To Buy?
We highly believe that the Barista Express holds a lot value for the money than the Rancilio Silvia. It is less expensive than the Silvia, yet it packs everything you need for your at-home coffee experience: the espresso maker, the grinder and the accessories. It is also easier to use, gives you the freedom to program it as you like, or let it work automatically. For that, the Barista Express is an easy winner.
Making Cappuccino with the Barista Express:
How To Use the Barista Express: