Which Is Best to Buy: Nespresso Lattissima Pro vs. CitiZ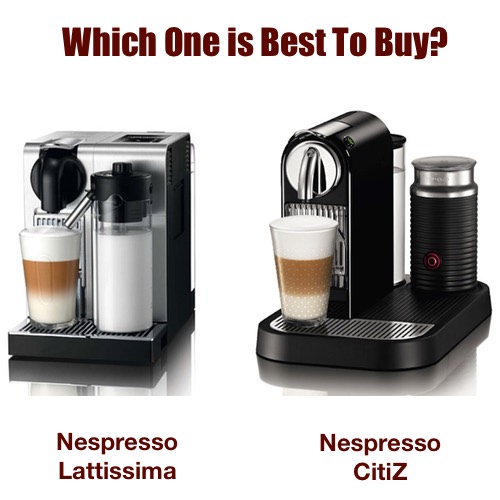 We've once stated that the CitiZ is definitely one of the best Nespresso machines you can choose to buy for its beautiful design, large capacity and built-in frother. But since then, there's been a new contender, and that is the Lattissima Pro.
In this post, we'll be looking at the features of each of these of these Nespresso machines and which would be a better one to buy.
Features of Nespresso Lattisima Pro: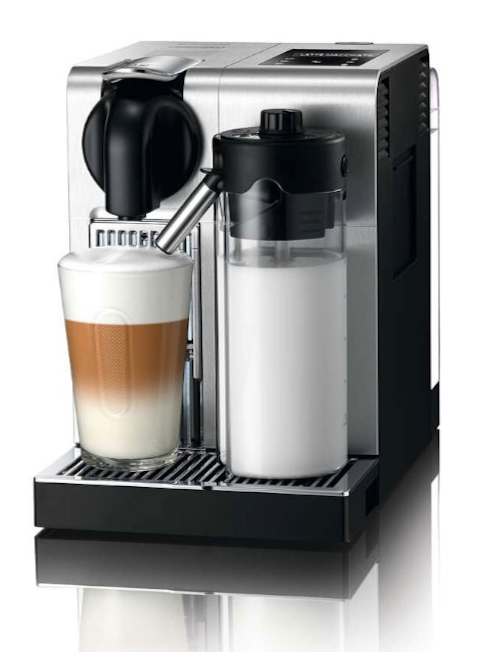 Made by DeLonghi, powered by Nespresso's Capsule system.
Features DeLonghi's patented frothing system.
Detachable milk frother can be stored in the fridge to save leftover milk.
Touch screen allows you to choose from 6 pre-set drinks, and customize them as you like.
Function for hot milk and hot water dispenser for tea.
Foam density can be adjusted.
Premium Italian design.
Water tank capacity: 44 oz.
Milk frother capacity: 17 oz.
Preheat time: 25 seconds.
Click here to learn more about the Lattissima Pro, read the customer reviews and buy it.

Features of Nespresso CitiZ: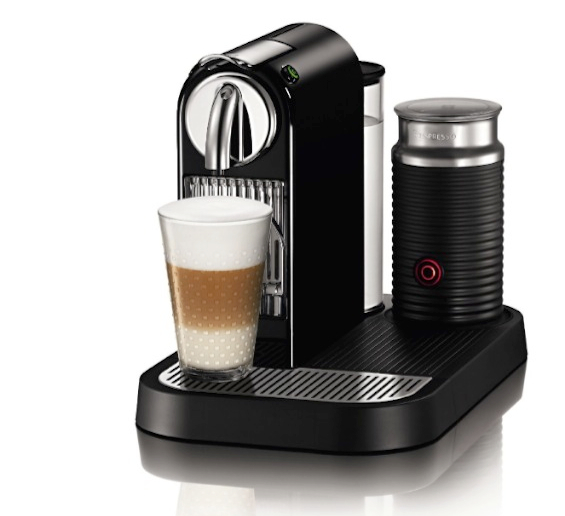 Made by Nespresso
Built-in Aeroccino milk frother.
Choose from two cup sizes: Espresso or Lungo. Both are reprogrammable.
Water tank capacity: 34 oz
Preheat time: 25 seconds.
Click here to learn more about the CitiZ, read the customer reviews and buy it.

What Is The Difference Between The Lattissima Pro and CitiZ?
The Lattissima Pro gives you a lot more features:

an advanced touch screen
Larger water tank and milk frother capacity.
detachable milk frother.
Adjustable milk frothing options, heat milk only.
Coffee drinks are already preset into the machine, so you can create 6 drinks including Cappuccino, Latte, Macchiato, Espresso with a touch of a button.

The CitiZ can make every drink a Lattissima makes, however, some manual work is required. You'll have to "build" the drink yourself. As with the Lattisima, the machine will automatically do it all for you: adjust volume, pour in the milk and brew the coffee with the perfect measurement for each drink.
The hot milk and hot water dispenser on the Lattissima are great for making drinks other than coffee. You can use the hot milk to make hot chocolate for example, and having hot water ready at all times allows you to make tea or even quick meals (instant soup or oatmeal, for example) instantly.
The Lattissima Pro is made by DeLonghi, so it combines the features of two leading brands: DeLonghi and Nespresso.
Which One Is Best To Buy?
Hands down, the Lattissima Pro is a much better choice than the CitiZ. It's having those extra features that make your Nespresso experience even more luxurious.
However, the Lattissima Pro is more expensive than the CitiZ. So it might come down to your budget.
Further Reads:
Have a look at these posts for even more information about these two Nespresso machines:
Watch the Lattissima Pro and Nespresso CitiZ in Action:
Unboxing and Testing of the Lattissima Pro:
Test of the Nespresso CitiZ:

Incoming search terms:
nespresso lattissima touch
nespresso delonghi vs kitchenaid
De\Longhi Lattissima Touch vs pro
difference between latissma touch and a latissma pro
lattissima plus vs nespresso citiz