So you're guilty of consuming too many Cappuccinos and Lattes? Who can blame you! These rather delicious drinks can be hard to make at home without any Barista expertise, but that's not the case when you become a proud owner of a Nespresso machine which makes you your favorite coffee drinks with a push of a button.
Nespresso machine is a single-serve espresso maker, which means it makes espresso shots, one shot a time, using their exclusive Nespresso capsules. And since Espresso is the base of every delicious coffee drink out there, you can make all your favorite coffee-house drinks at home whenever you want.
As Nespresso machines are sold as stand-alone machines (only the espresso maker) or with a milk frother bundle, if your aim of having one is to make Cappuccinos and Lattes, then a milk frother is a must. In this case, you have two options:
Buy a Nespresso machine bundled with Nespresso's Aeroccino milk frother, or get a milk frother separately.
Buy a Nespresos machine with a built-in milk frother, which should be more convenient.
Buying a Nespresso Machine with Aeroccino Milk Frother: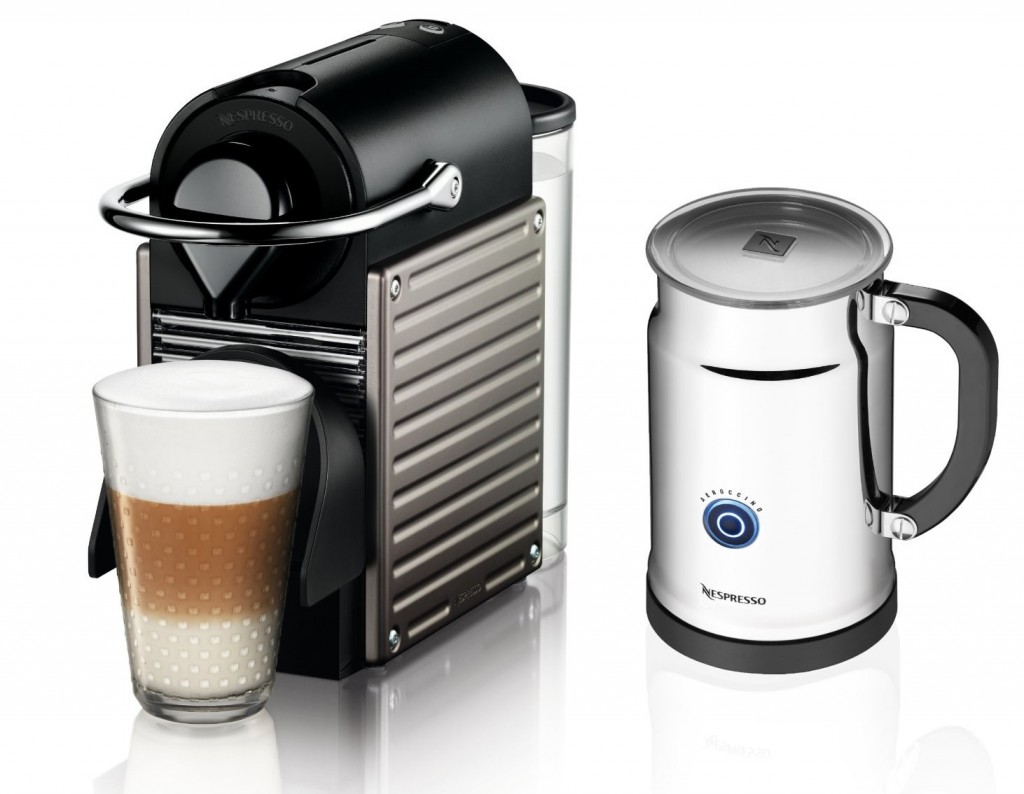 Almost all Nespresso machines like Pixie, U or Inissia are all available with an Aeroccino milk frother. This is a cheaper option, when you buy the Aeroccino bundled with the machine you'll be saving on its price. But what you should consider is that when operating them, you'll need to separate plugs for each unit as they work separately. Here are some bundles to consider:
Buying a Nespresso Machine with Built-In Frother:
Although this set up is more expensive than the previous, it is a lot more convenient. First, you'll have both the machine and the frother working at the same time, with only one plug to operate them both. Depending on the model you choose, the milk frother should pour in the frothy milk directly and automatically into your cup, making your drink a truly push-button experience. Here are some options to consider: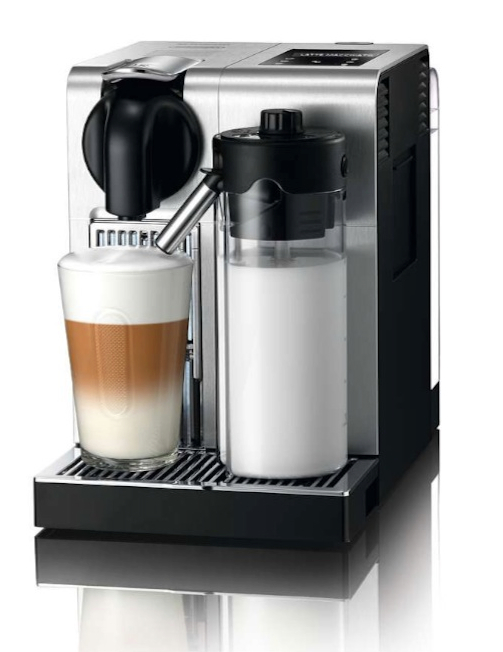 The DeLonghi Nespresso EN750MB Lattissima PRO: Top of the line Nespresso system combined with DeLonghi's patented milk frothing system. The milk frother in this machine is not only built-in but also detachable, so you can store the left over fridge in the milk without anything going to waste. It also features a touch-pad control, 6 pre-set drink options and it's fully programmable to your taste.
The DeLonghi Nespresso EN680MB Lattissima: Another great team up between Nespresso and DeLonghi with an integrated and detachable milk frother. Fully programmable drink options and quick push-button features. It lacks the display and touchscreen the previously mentioned model has, but it's a more affordable option that offers the same great coffee quality.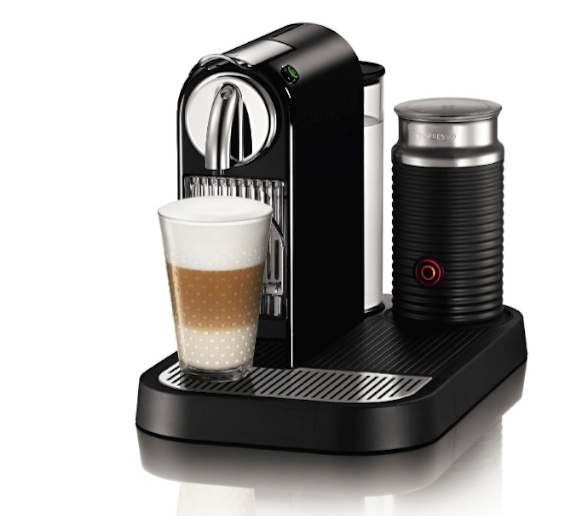 Nespresso CitiZ with Milk Frother: This Nespresso machine has a built-in Aeroccino milk frother that operates with the machine. However, unlike the previous models, it does not pour the milk directly into the cup. You simply pick up the milk frother and pour in the milk into your cup. But everything else is done automatically. It's a great option for anyone with a budget under $300.
Additional Information:
The Best Nespresso Capsules For Cappuccino and Latte:
Here are a few selected Nespresso variety packs made especially for Cappuccino and Latte lovers: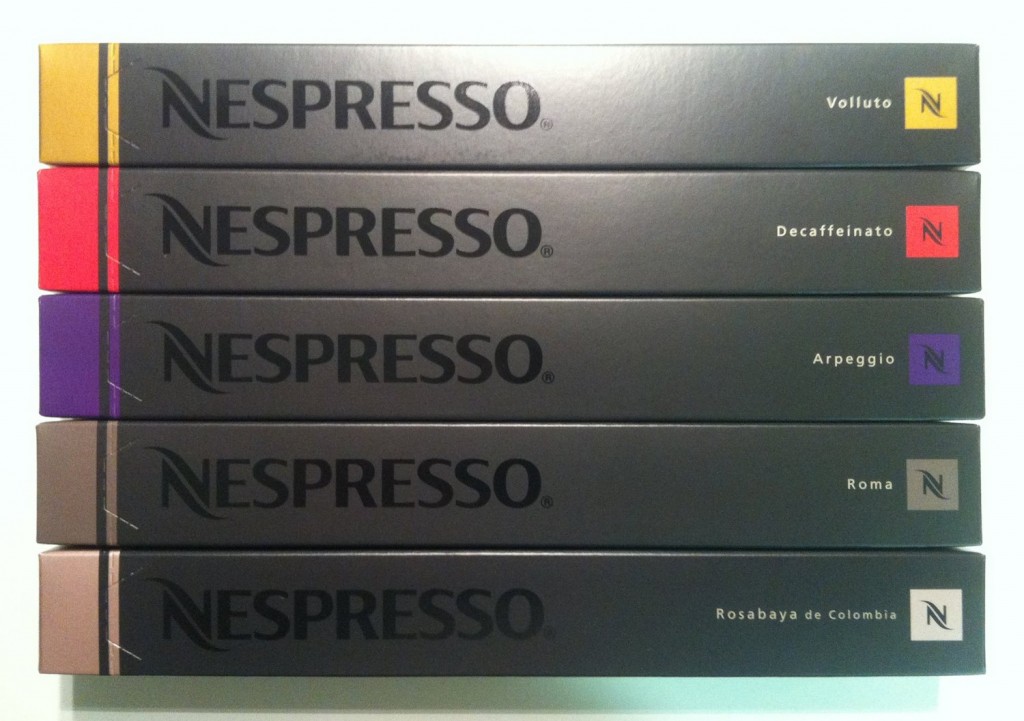 This Latte pack includes 5 varieties that offer a balanced and fine flavors when mixed with milk.
This pack includes a variety of three flavored espresso pods: Caramelito, Ciocattino and Vanilio. You'll enjoy a cup of nicely flavored coffee using one of these pods.