When it comes to choosing a single-serve coffee maker, the names Nespresso and Keurig come together, even though they're totally different. In this post, we'll cover the difference between these machines to help you with your buying decision.
What Is the Difference Between Nespresso and Keurig?
They're totally different actually, that the only thing they have in common is the fact that they're single-serve machines.
Nespresso is an single-serve espresso machines. It makes Espresso only and allows you to create gourmet espresso based coffee drinks like Cappuccino, Latte and Macchiato and everything in between. With Nespresso, you'll get two to three size options: Espresso, Lungo and Ristretto. Although just recently Nespresso has introduced the VertuoLine which is the first machine by them to brew coffee in addition to Espresso.
Here are some popular posts on Nespresso machines: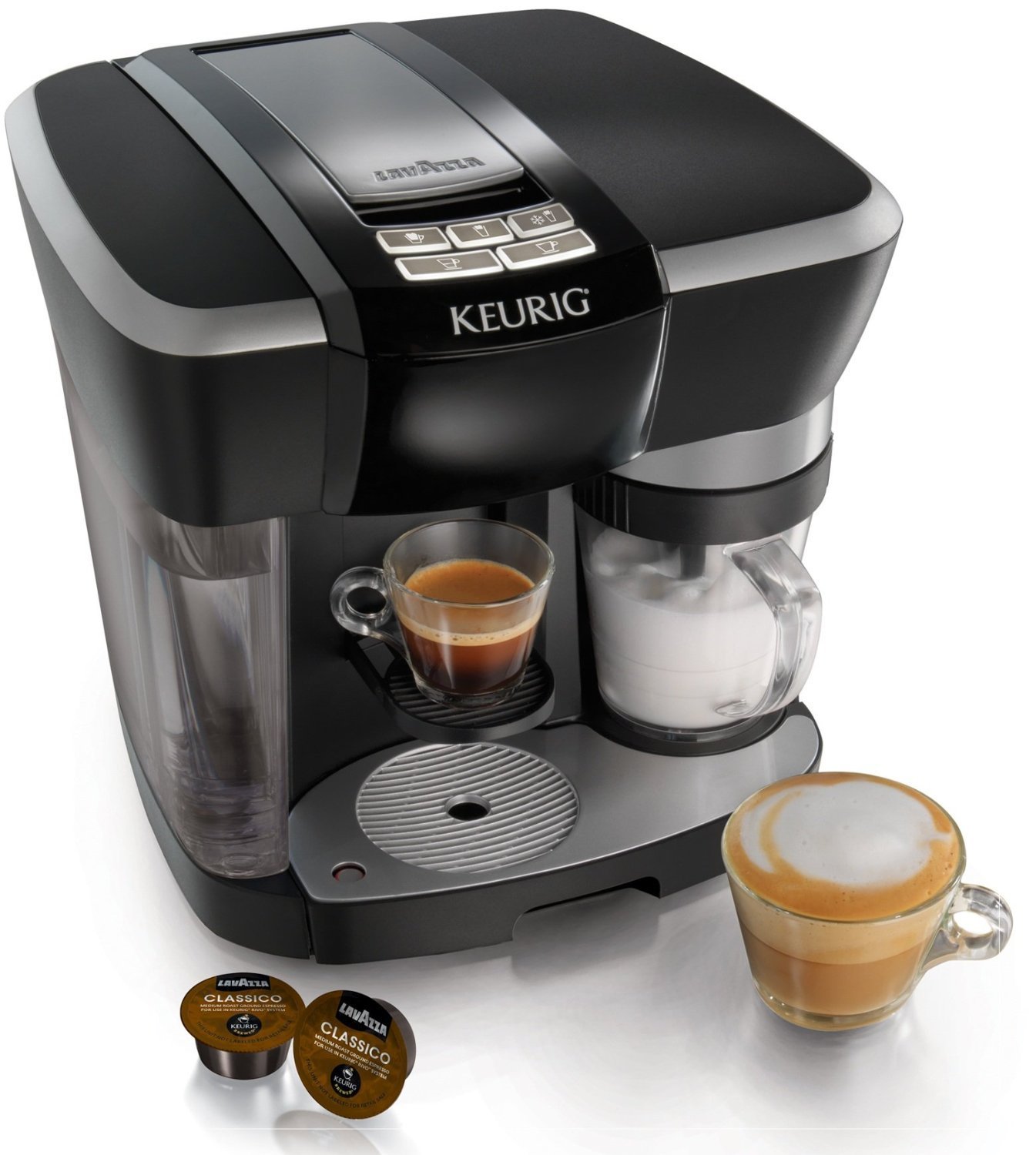 Keurig, is a single-serve coffee maker. It uses K-Cup capsules to create single coffee cups in different sizes. K-Cup capsules are also available as tea, hot chocolate, cappuccino or latte drinks (although not quite fresh or tasty as Nespresso, since the capsules packs coffee and milk powder). There's one Keurig espresso machine (Keurig Rivo) that can be quite similar to the Nespresso machine, here's our post of it here.
Which Should You Buy? Keurig or Nespresso?
It depends on what you want really. If you're looking for coffee mostly, then you'll love a Keurig, K-Cups are available from a wide range of brands and in different varieties. Nespresso is for someone who is looking for Espresso drinks, may that be espresso itself or gourmet coffee drinks. They have a small variety of capsules compared to K-Cups, but the drinks are a lot more delicious. Unless you'd go for a Keurig Rivo, then it's a matter of coffee brand choice.