Nespresso machines are still popular as ever, and we see many of your questions floating around. Our job here is to answer these questions for you to help you decide if Nespresso is the right machine for you.
We've already covered many aspects of Nespresso machines here on our website. That includes comparisons, questions about coffee capsules, accessories and more. And in this post, we'll answer a new set of questions.
What Coffee Drinks Can I Make with My Nespresso Machines?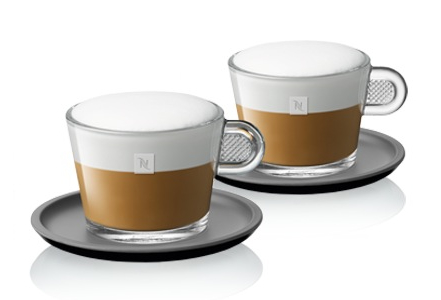 Nespresso is a single-server espresso maker, so you can make espresso as well as ever coffee drink that has espresso as its base. That includes: Cappuccino, Latte, Macchiato, Iced coffee drinks and more. Since these drinks have frothed milk as an ingredient, you'll want a milk frother. You can get this bundled with your Nespresso machine, or you can get a Nespresso with a built-in frother, and lastly, you can get a frother from any brand you like. The choice is yours here!
What Is Lungo and What Is Ristretto on the Nespresso Machine?
All Nespresso machines have two sizes in them: Espresso and Lungo (and some have Ristretto). What is Lungo, you ask? It's like Espresso, but it brews longer, so it is lighter than an espresso as it has more water. Ristretto on the other hand is the same volume as Espresso but it's made with less water, so it's stronger than Espresso.
How Do I Make a Cappuccino Using a Nespresso Machine?
It's super simple. First, brew one shot of espresso using your favorite Nespresso capsule. Then, froth your milk using the frother with a simple push of a button, and after its done heating and frothing, add it to your shot. It's important to know what makes a great Cappuccino and that is: 1/3 espresso (one capsule/shot), 1/3 milk and 1/3 foam. Here's a video of how it's done:

Note: if you want the layered coffee look you see in the video, then first add the frothy milk then brew the capsule on top of the froth.
Alternatively, if you have a Nespresso with a built-in frother, then you can simply press the Cappuccino button and the machine will do everything for you. See how the Nespresso Lattissima Pro works for example:
Does The Nespresso Machine Make Regular Coffee?
For a long time, Nespresso was made for espresso only and espresso based drinks. Now, Nespresso has the Vertuoline machines which are able to make regular coffee. Click here to check out the Vertuoline and Vertuoline Evoluo machines.
Can You Buy Hot Chocolate Capsules For Nespresso Machines?
No, unfortunately, that's not an option. However, here's a quick tip: you can heat and froth milk using Nespresso frother then add your chocolate to make the hot chocolate.
Yes! now you can make hot chocolate using your Nespresso machine. Click here to see the best nespresso-compatible hot chocolate capsules.
Can I Use Dolce Gusto Pods in Nespresso Machine?
No, that's not possible. Nespresso can only use its own pods and vice versa.
Can I Refill Nespresso Capsules?
If you're talking about the official Nespresso Capsules, then no, these are for single use and cannot be refilled. However, you have the option to buy an unofficial refillable capsule that you can use your own coffee ground with.
Which Nespresso Machine Can Make Lattes?
Basically all of them. To make a latte, you'll need a milk frother, so make sure you get your Nespresso bundled with a frother or get a Nespresso with a built-in frother. Here are our recommendations for the best Nespresso for Cappuccino and Latte. You should also find our guide for the best Nespresso capsules for Lattes useful, too.
More Nespresso Buy-Guides You Can't Miss: