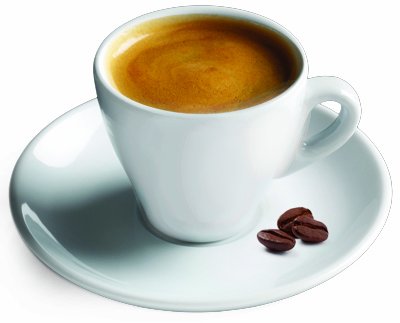 Despite being a really strong and somewhat 'an acquired taste' of a drink, Espresso remains to be a very popular coffee drink. Why? Because Espresso is the base of every popular coffee drink: Cappuccino, Latte, Machiatto and every hot or cold coffee drink out there.
Espresso is made by using a really high-pressure machine that forces boiling water through the finely ground coffee beans. The result is a shot of coffee with a thick layer on top known as Crema. Espresso can be enjoyed on its own or with milk which creates a variation of drinks like latte, cappuccino or more.
Can Espresso Be Made Without a Machine?

As espresso makers can be relatively expensive, many people wonder if it's possible to make espresso without an espresso maker. Truth is, no, it is NOT possible to make an authentic shot of espresso without an espresso machine. Actually, the name 'Espresso' refers to the fact that the coffee has been made using high-pressure (i.e: an espresso machine). Espresso has to be made using a high-pressure pump espresso machine.
Espresso can be tricky to make. Whether you're using a home machine or a commercial one, it requires some training to get the ratio right. However, luckily, there are many options of a decent quick and easy espresso at home (you'll still need a machine).
Espresso At Home On a Budget:
We've already mentioned that espresso can be somewhat tricky to make in an authentic way and it requires some practice. If you're an aspiring home barista and you want to learn the process of making great espresso, you'll need a manual espresso maker, which luckily is available for every budget. If you're someone who wants a quick shot of espresso without the work, a single-serve espresso maker would be a great choice for you.
For the Barista Wanna-Be: If you prefer to make your espresso shot manually, you'll be happy to know that there are many affordable manual machines to choose from. Now to be perfectly honest, these are not the greatest machines as you won't be able to control many aspects of your espresso shot like temperature, pressure and other aspects that an expensive espresso machine will allow you to do. But they are a good product to start learning your espresso making and milk frothing skills.
There are many machines we covered, so refer to these lists according to your budget: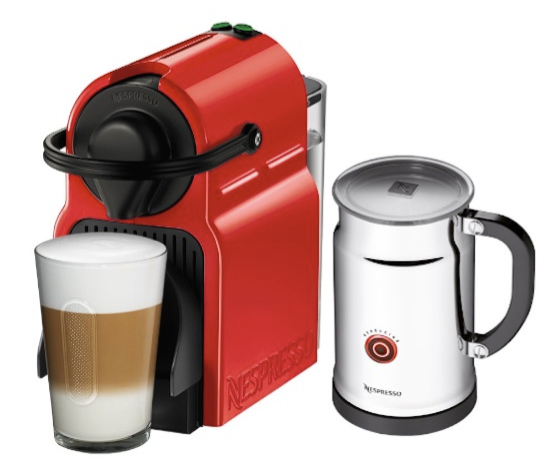 By using a single-serve espresso maker like Nespresso, a shot of espresso is only a click away. Nespresso uses pods that have pre-measured coffee ground in it, insert the pod, hit the espresso button and the machine will do everything for you automatically. Some Nespresso makers include a milk frother (or you can purchase one separately) which will allow you to create a variety of coffee drinks. The milk frother will also create a delicious froth automatically.
The downside of using a single-serve espresso maker (Nespresso or others) is that the pods soon become an expensive habit. But the great news about Nespresso is that there is a big variety of non-official Nespresso compatible pods to choose from that are not expensive. There are also refillable Nespresso pods you can use to brew your favorite coffee and save on pods.
Alternatives To Espresso:
If you like a short coffee with a strong flavor, there are alternatives to espresso: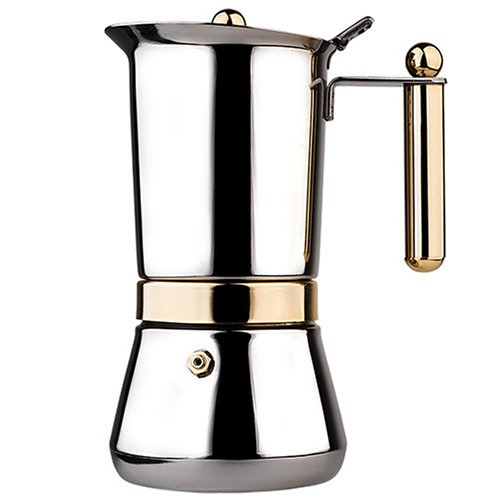 For example, you can use a stovetop Moka maker. This is a popular coffee brewing method, especially among Italians who are serious about their Espresso. a Moka stovetop maker is commonly known as a 'stovetop espresso maker', but the produced coffee is not really espresso. However, it is very strong and is consumed in small cups, just like Espresso.
An Aeropress is also a great way to make a short cup of coffee. Using an Aeropress, you can brew finely ground coffee using a small amount of water to brew a short espresso-like shot (still doesn't make it a real espresso though).