Bialetti has long been know for their famous moka pots among other coffee gear products. But recently, Bialetti has introduced a new and quick way for you to produce perfect Italian coffee at home, with a push of a button. I Caffe d'italia is Bialetti's single-serve brewing system which serves you authentic Italian espresso in no time, without the need for any preparations or clean-ups. Today, we'll be talking about Bialetti's espresso maker, the Mini Express, which uses their I Caffe d'italia system. We'll also compare it to the most famous single-serve system, Nespresso, to help you decide which is a better choice for you personally.
Features of Bialetti Mini Express: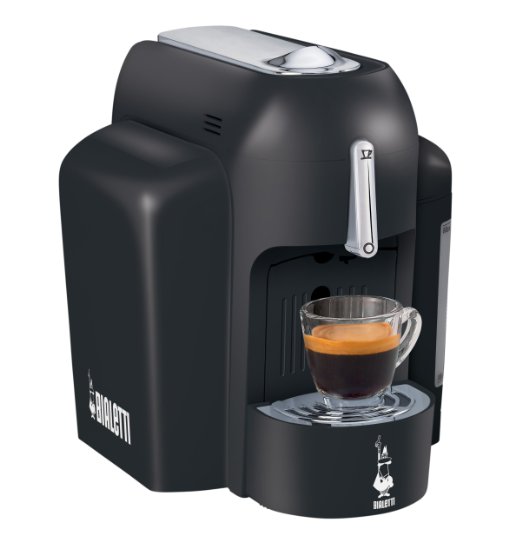 20 bar pressure, single serve espresso maker.
20 oz water reservoir.
Used pods drawer holds up to 10 used pods.
Pods made of aluminum, fully recyclable.
60 sec. start up time.
Available in black or red.
Included with the machine a starter pack of capsules, includes 2 capsules of each flavor.
Bialetti Mini Express Coffee Capsules & Where To Buy Them:
Bialetti offers a total of 5 espresso flavors, each named after an Italian city. The espresso flavors have different strength and aromas, so you can enjoy an array of authentic Italian flavors.
The capsules can be purchased online from Amazon, Bialetti or at your local Bed Bath & Beyond or Bloomingdales.
Bialetti Mini Express vs. Nespresso, What Is The Difference?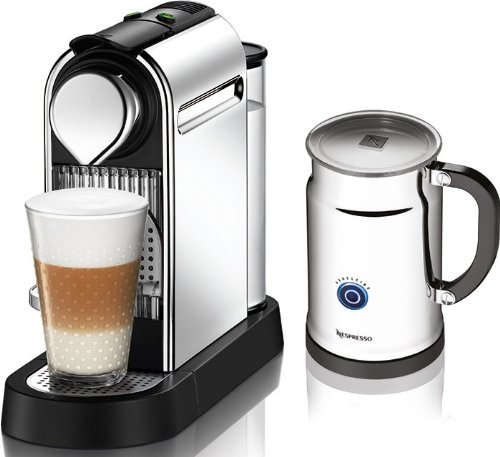 We have mentioned Nespresso many times on our site, and we've got some extensive guides on the difference between each Nespresso machine. These following articles would be a good way to start:
Once you've had an idea of how Nespresso machines work and what they do, here are the main differences between Nespresso and Bialetti's Mini Express:
Serving Sizes:
Bialetti seems to offer only one size of espresso shot (2 oz), while with Nespresso, you can prepare a 1.35 oz espresso and 3.75 oz lungo, both being reprogrammable to your own taste.
Design & Specs.:
Nespresso has a variety of machines, with different designs and larger water tank capacity than Bialetti's modest 20 ounce tank. However, since the Mini Express only prepares Espresso, the 20 oz tank should last for some time.
Nespresso has a faster start-up time of 25 seconds vs. Bialetti's 60 seconds.
Bialetti high higher pressure (20 bar) vs. 19 bar for Nespresso, which helps extract more flavor. However, the difference isn't huge.
Making Specialty Coffee Drinks (Cappuccino/Latte):
Nespresso machines can be purchased as stand alone machines or bundled with Nespresso's electric frother, Aeroccino. Bialetti is only sold on its own, however, you can purchase any electric milk frother, including Bialetti's own, and get the same results.
Coffee Capsules Variety and Availability:
Of course, each system uses their own exclusive coffee capsules. However, their are some compatible alternatives available for Nespresso, including refillable capsules.
Nespresso has quite a large variety of coffee capsules, over 20, as well as many limited edition flavors. On the other hand, Bialetti's I Caffe d'italia has only 5 variations so far.
Nespresso capsules are available widely at their online store (they have a special Nespresso club with overnight shipping), as well as their boutiques which are located in many cities around the world.
The Verdict: Which Is Best, Nespresso or Bialetti Mini Express?
If you're someone looking for many options to choose from, we highly recommend Nespresso over Bialetti's Mini Express. Nespresso gives you a choice of many machines and many coffee capsules which can be served at your preferred capacity. As for the Mini Express, you're bound to one serving size only. And when it comes to pricing, both machines are nearly at the same cost, and capsule wise, Nespresso's capsules are cheaper.