What Is The Difference Between Nespresso Creatista vs. Creatista Plus?
In this post: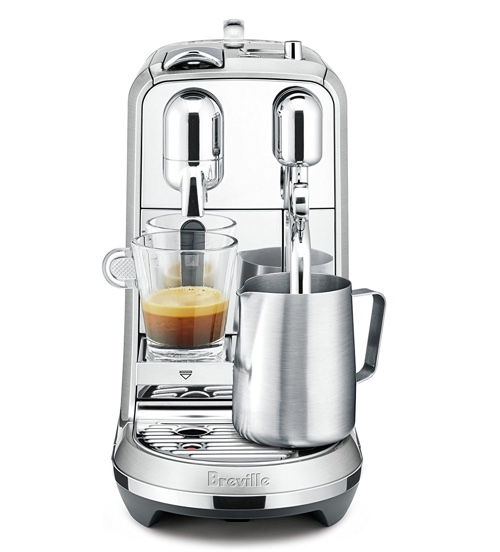 We've talked about the release of the most versatile single-serve from Nespresso and Breville, the Creatista Plus. This exciting release from two powerhouses in espresso machines offers a lot for the home user, without the hard work and complications that other espresso machines come with.
The Breville Nespresso Creatista PLUS comes packed with a lot of great features:
Personalized barista-style drinks with a touch of a button.
Designed to work with Nespresso OriginalLine espresso capsules.
Select from 8 programmed coffee drinks like espresso, Cappuccino, Latte, Flat White and more.
Adjustable milk temperature.
Automatic milk frother creates professional coffee-house micro-foam froth that allows you to create latte art.
Self-cleaning frothing wand.
Color display screen allows you to easily program and control your Creatista PLUS machine.
Click here to learn more about the Nespresso Creatista Plus, read the customer reviews and buy it.

What Is The Difference Between the Creatista and Creatista PLUS?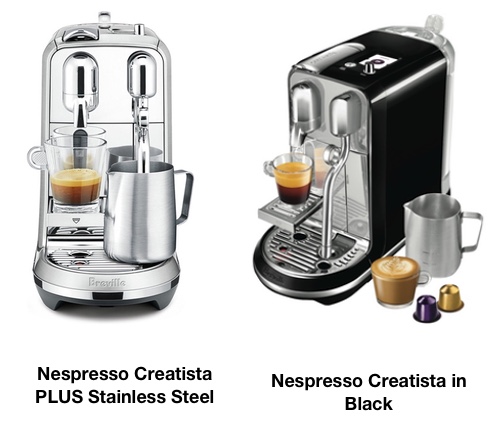 This beautiful Nespresso and Breville collaboration comes in two models: The Creatista and Creatista PLUS. But what's the difference between these two?
The Creatista PLUS packs more features and customization options that the Creatisa. Also, there's a small design difference. Let's talk about this in details…
Design:
The Creatista Plus has a full stainless steel body.
The Creatista has stainless steel front panel with colored sides.
Heat-Up Time:
Creatista Plus has a 3 second heat-up time.
Creatista has 10 second heat-up time.
Milk Temperature Settings:
The Creatista Plus has a great range of 11 milk temperature settings to select from.
With the Creatista, you can choose from only 3 milk temperature settings.
Auto-Frothing:
Creatista Plus and Creatista both have 4 textures of milk frothing.
Coffee Recipes:
Both models can prepare different coffee drinks automatically: Ristretto, Espresso, Lungo, Cappuccino, Cafe Latte, Flat White, Latte Macchiato.
Nespresso Creatista Plus vs. Lattissima Pro, What's The Difference?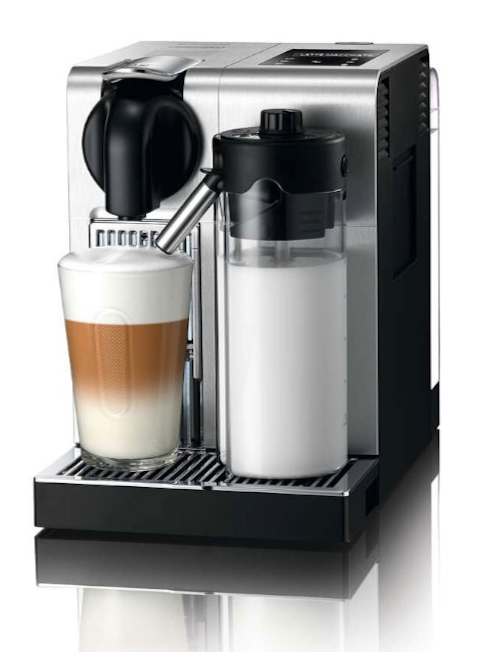 Image
Title
Nespresso Creatista Plus by Breville BNE800BSS , Silver
De'Longhi America EN750MB Nespresso Lattissima Pro Machine
Feature
Nespresso Creatista Plus by Breville

Patented De'Longhi automatic cappuccino Latte Crema System
Patented Nespresso capsule system
Sensor touch display
Premium finishes and Italian design
Choose among 6 pre-programmed drinks (ristretto, espresso, lungo, cappuccino, latte, hot milk and hot water function for tea

Reviews
Read Reviews
Read Reviews
Link
More Info
More Info
The Lattissima Pro is another Nespresso collaboration, but in this case with DeLonghi. The Lattissima Pro has some similarities to the Creatista Plus, but it isn't nearly as powerful and versatile as the Creatisa.
Frothing:
The Lattissima Pro has a detachable automatic milk frother. The machine will froth the milk using a whisk, pour it into the cup and brew the coffee, all automatically. The texture of the milk frothed in the Lattissima Pro doesn't work for latte art.
The Creatista Plus has automatic frothing wand that uses steam to froth milk. Like a professional espresso machine, this frothing wand (with the help of the sensor at the bottom of the jug) will create the perfect froth with micro-foam, with your selected texture and temperature. Then, you'll pour the milk into the brewed coffee, and you can even get creative and create latte art.
Customization:
In the Latttisima Pro allows you to customize the volume of your coffee in the 6 pre-programmed drink settings.
Creatista Plus has milk temperature settings, milk froth texture settings and volume customization.
Control Panel:
Lattissima Pro has an LED touchscreen.
The Creatista Plus has a colored display that can be controlled with a rotating selector.
Click here to learn more about the Lattissima Pro, read the customer reviews and buy it.

Video Reviews:
Unboxing and Review of the Nespresso Creatista Plus:

How To Do Latte Art with Nespresso Creatista Plus:

Incoming search terms:
Creatista Plus vs Creatista